Festive Baked Sea Bass Fish Recipe
A humble dish in a luxurious nature
"Maddening juiciness with perfect taste"
---
Noam Zigdon
Original Recipe Author
Do you want to impress the family with a fantastic fish serving without it taking up an entire day's worth in the kitchen? Keep reading!
Today we're going to share a baked sea bass fish recipe, resulting in a perfect texture and maddening juiciness.
Top it all off with a set of herbs combined into a festive spicy sauce, giving the impression of a high-quality dish served in luxury restaurants without losing all the healthy benefits!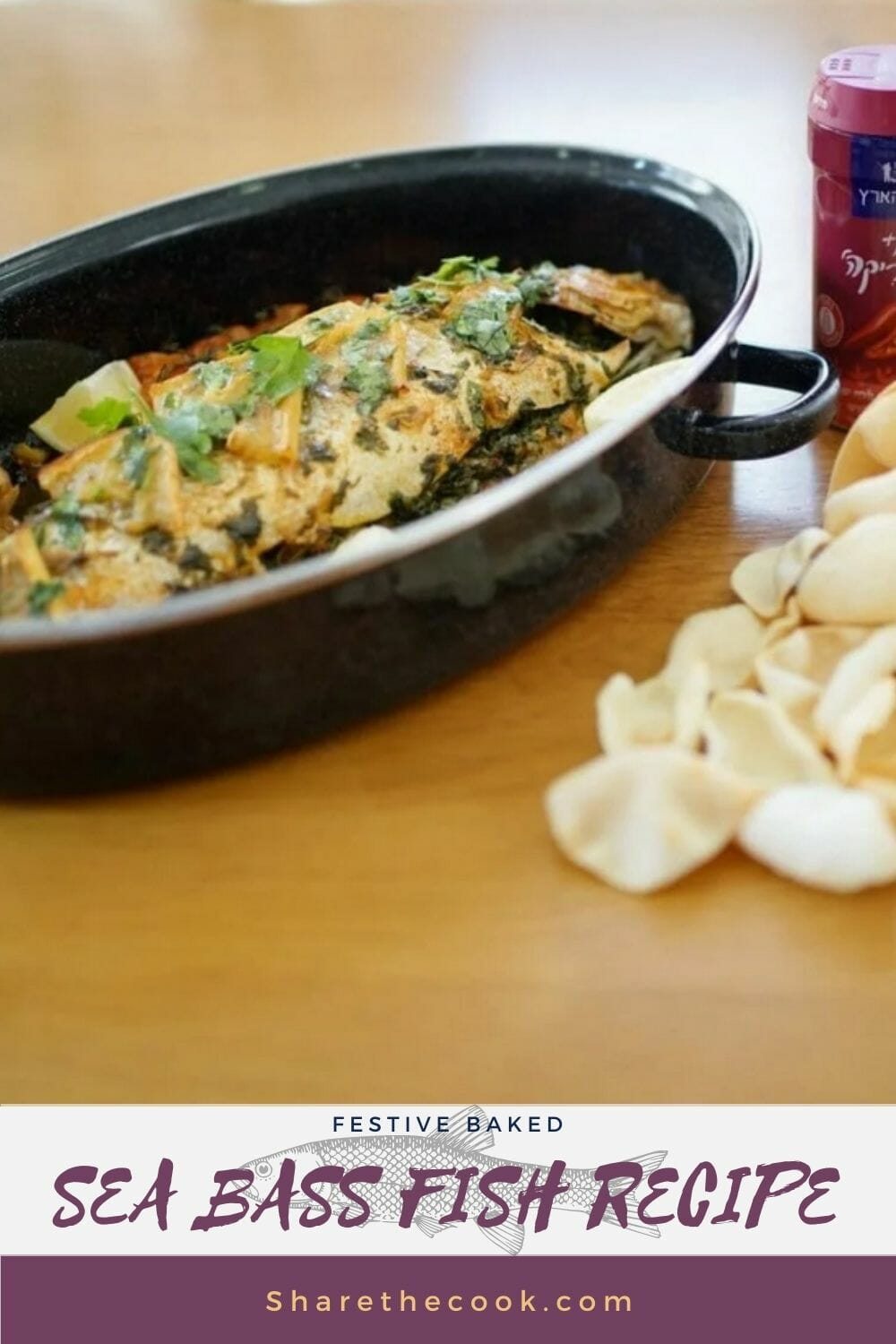 Frequently Asked Questions:
Festive Baked Sea Bass Recipe
Is it also possible with mullet or tilapia fish?
Yes, it is most definitely possible.
---
---
Featured Review
"Thanks for the recipe, it turned out perfect!"
Dana Amos
Festive Baked Sea Bass Fish Recipe
A humble dish in a luxurious nature
Rate
Ingredients
1

fresh seabass

A bundle of chopped coriander

A bundle of chopped parsley

½

garlic head crushed

lemon zest

¼

cup

olive oil

½

a teaspoon of salt

Spicy paprika
Instructions
Clean and rinse the fish.

Cut slits along the length of the fish.

Proceed to make the sauce by mixing the ingredients together.

Fill in fish with a generous amount of the sauce, and spread some on top.

Place in a pan and season with salt and paprika then top it with a bit of olive oil.

Arrange halved lemons around the fish inside a pan, throw some cherry tomatoes in there, half a garlic head, and hot pepper.

Wrap with foil, heat the oven to 356°F (180°C) and bake for 30 minutes.

After that remove the cover and bake for another 10 minutes.
DID YOU MAKE THIS RECIPE?
We'd love to know how it turned out! Please let us know by leaving a review below. Or snap a photo and share it on Instagram; be sure to tag us @sharethecook
---
your time to shine:
Want a chance to feature on our site? comment down below or send us your pictures @sharethecook
---
Oh, and we almost forgot!
This Baked Sea Bass Fish Recipe is a part of our Lunch Series, Click NOW for more fun ideas you don't wanna miss!
---