Almond Cake And Pastry Filling
Its time to try your baking skills (even if none exist) and try this delicious almond pastry out!
"Light, scrumptious, and rich with flavors: almond tart with pastry cream!"
---
Tzahit Hemo
Original Recipe Author
How do you feel about baking something that's mouthwatering yet super easy to make? If you're feeling up to the task, this almond cake and pastry filling recipe is just the one for you!
This little guide here will help create the perfect dessert for any occasion at the cost of only a few ingredients and a little bit of your time.
So, are you ready to start baking? Let's begin!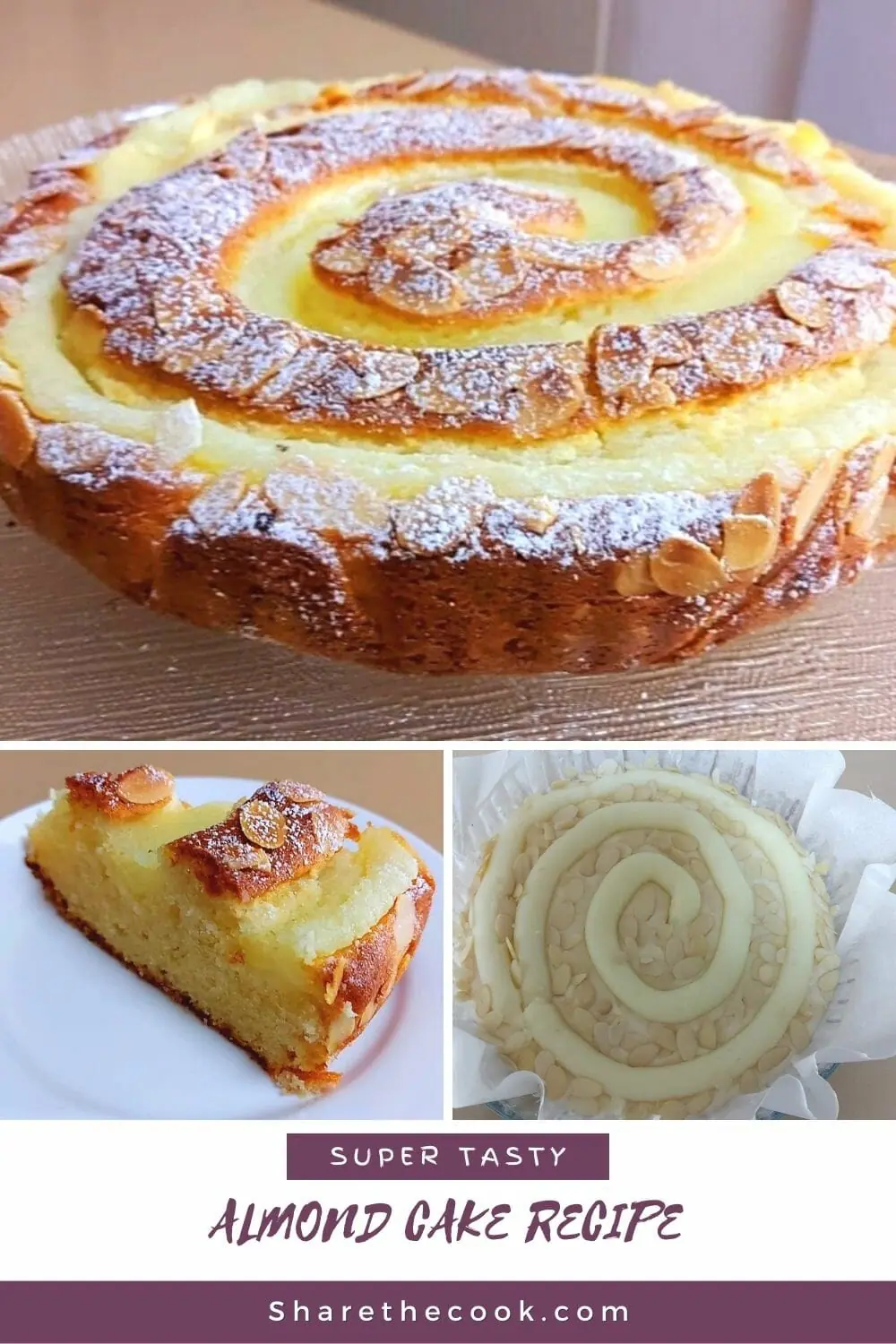 Why this Almond Cake And Pastry Filling Recipe is A MUST-try:
Frequently Asked Questions:
Almond Cake And Pastry Filling
Can I use milk instead of heavy cream to make the pastry cream?
Yes, you can definitely use milk instead of heavy cream. However, due to the difference between the two products, there might be some changes in the texture and taste.
---
What's the almond flavor from?
After you're done piping the cream, you'll find that you're placing almonds in the gaps, which add the almond flavor—you'll learn more once you read the instructions below.
---
What should I do if the pastry cream comes out too thick?
If your pastry cream is too thick, all you have to do is wait for it to cool down a little. After that, add some milk and mix it all again. Continue adding milk until you've reached the desired consistency.
---
---
Featured Review
"It's already the second time I'm making it. Excellent and impressive cake. Good job"
Keren Ohr
Almond Cake And Pastry Filling
Its time to try your baking skills (even if none exist) and try this delicious almond pastry out!
Rate
Equipment
8 oz. measuring cup (240 ml)
Piping bag without piping tip
Ingredients
3

eggs

(separated (3 egg whites and 3 yolk))

4

tbsp.

sugar

1

cup

heavy cream

(250 ml)

1

tbsp.

cornstarch

½

cup

sugar

A pinch of salt

½

cup

oil

3½

fl. oz. sour cream

(100 ml)

1

cup

flour

2¼

tsp.

baking powder

(10 g)

Butter

(a little – to butter the pan)
Instructions
In a flat pot:
Place one egg yolk, four tablespoons of sugar, a heaping tablespoon of cornstarch, and a cup of heavy cream together—don't throw away the egg's white, as you'll need it later.

Beat everything together and cook on medium-low flame.

Make sure to keep stirring as the ingredients are cooking.

Initially, you'll notice that the mixture's texture is thin and watery, but don't worry. As it's reaching its boiling point, lower the flame and continue stirring to help it thicken,

Once the mixture has thickened, move the pastry cream into a smaller bowl and cover it tightly with a plastic wrap that's touching the cream!

After that, you can leave it at room temperature until it cools.
In a mixer bowl:
Start by beating three egg whites until you see a white foam forming.

Slowly add ½ cup sugar and a pinch of salt as you beat the mixture.

Swirl the batter slowly, then add two egg yolks, ½ cup oil, and 3½ fl. oz. sour cream.

Keep the mixer running for another minute until all the ingredients are well combined, then turn it off.

Leave the batter to rest for less than a minute, then sift in a cup of flour and 2¼ teaspoons of baking powder.

Start blending the mixture in folding motions.

Once everything is combined, head over to the pie pan and lightly butter it up.

After that, line the pan with parchment paper and butter the paper as well.

We recommend using a glass pan with high sides so nothing spills out.

Now move the batter from the mixer bowl into the pie pan

Make sure to stir the pastry cream well. If it comes out too thick, you can add milk and mix until it's smooth with a firm texture.

Pour your cream into the pippin bag without adding the piping tip.

Start piping in a spiral shape by forming the shape from the center and moving outwards.

Place the sliced blanched almonds between the cream lines to give it a nice design and help spread the flavor.

Finally, bake the cake in a preheated oven at 340°F (170°C) until it turns firm and dark, which could take 40–45 minutes.

Once the time is up, remove the cake from the oven and powder it with the confectioner's sugar.
DID YOU MAKE THIS RECIPE?
We'd love to know how it turned out! Please let us know by leaving a review below. Or snap a photo and share it on Instagram; be sure to tag us @sharethecook
---
your time to shine:
Want a chance to feature on our site? comment down below or send us your pictures @sharethecook
---
"Thank you so much, the cake came out amazingggg, delicious, and very pretty. I highly recommend"
Nili
Fan
"Thank you for an easy and very scrumptious recipe"
Gannett
Fan
"Great cake with a gentle taste of pastry cream."
Dina
Fan
Oh, and we almost forgot!
This Almond Cake And Pastry Filling is a part of our Lunch Series. Click NOW for more fun ideas you don't wanna miss!
---